Steaks & Seafood
Our Menu
PLEASE NOTE: The Mint steak dinner prices include a FREE Salad Bar and are 20% to 25% less than comparable steak dinners in Summit County. We will meet or beat any comparable steak dinner priced lower in Summit County with presentation of the ad, the menu, or a picture of either one.
Chicken Wings with Carrots & Sauce

Bacon Wrapped Jalapeno Poppers
Mozzarella Sticks and Marinana
Entrees
All entree's include all you can eat salad bar and bread
Steaks
Info on cut and seasoning here

The strip steak is a cut of beef steaks from the short loin from a cow. The strip is prized for its fine texture and buttery flavor. It is moderately tender and has good fat marbling.

The Rib-Eye is a beef steak from the rib section. This steak is rich, juicy and full-flavored with generous marbling throughout.

Filet mignon is a steak cut of beef taken from the smaller end of the tenderloin. Filet mignon is French for "tender filet."
NOTE: We will hand carve any size and
weight steak you want for the appropriate cost.
Chicken
The Mint's Chicken is tender and full flavored breast.
Seafood
The Mint's Shrimp Kabobs are melt in your mouth delicious. Our kabobs are fun and a perfect lighter fare.

The Mint provides you with premium quality, wild caught sockeye salmon. This fish definitely offers an explosion of exceptional flavors in your mouth.

Yellowfin Tuna has a medium-mild flavor with very firm texture. Yellowfin tuna can taste like a good steak if it's cooked correctly.
Cook It Yourself On Our Lava Grills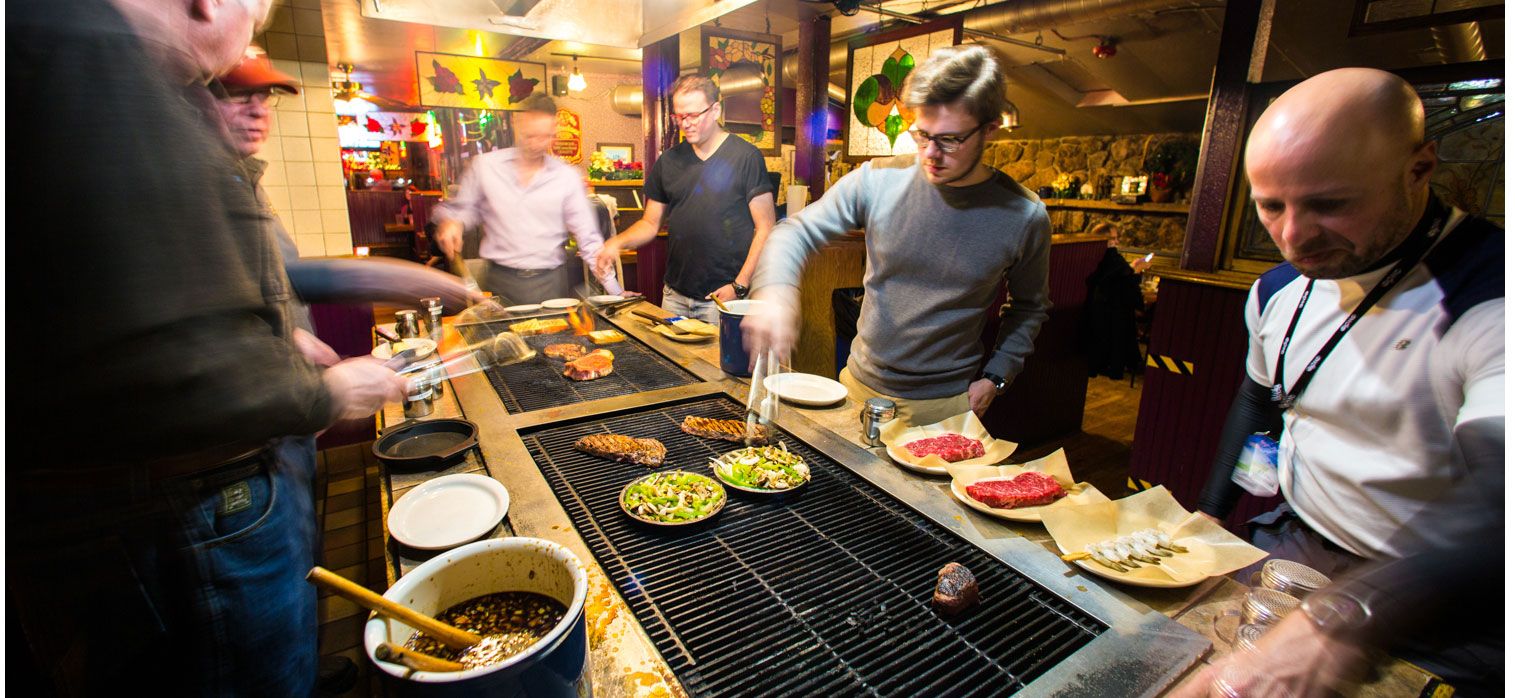 Side Dishes
SIDE DISHES-Are Extra, Please Order at Meat Case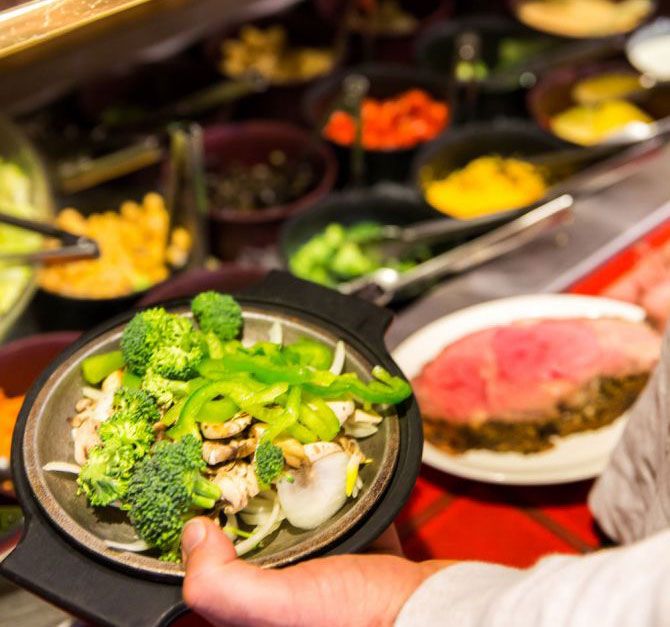 Salad Bar
All you can eat!
All of our entree's include our all you can eat salad bar and Bread.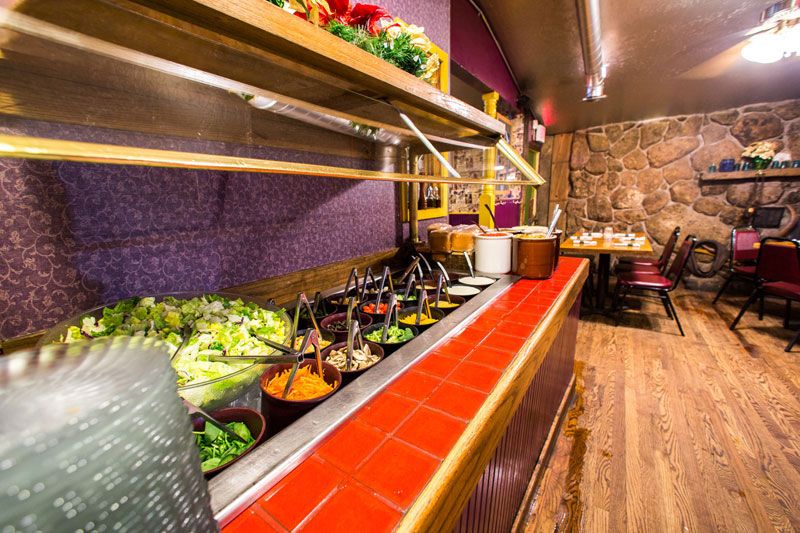 Cookies & Cream Ice Cream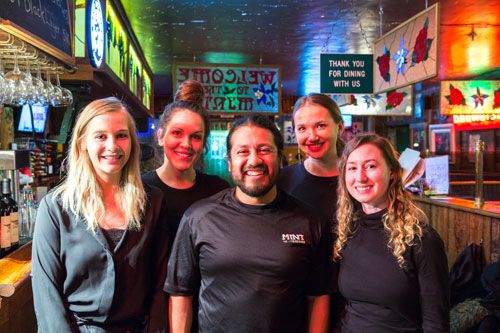 Our Team
The Mint is Family Friendly, so bring everyone to enjoy grilling fun! Our friendly staff is ready to make your evening perfect!
Best Quality
Only The Best Steaks, this is NOT the steak you buy at your local grocery, or find at ordinary restaurants.
Only The Best!
At The Historic Mint, all of our steaks are selected from only the best three-year old grain-fed steers, graded USDA choice. After starting with the FINEST beef, we age the loins for several weeks to insure tenderness and flavor. When the timing is just right, we cut the loins into steaks and trim away most of the excess fat, leaving only enough for "The Historic Mint's flavor."